Registration
Fee
Due to the outbreak of the coronavirus, Online/Video Presentation are acceptable on the conference.
There is special rate for Online/Video Presentation.
| | | | |
| --- | --- | --- | --- |
| Registration Category | Registration Fee by Deadline | Registration Fee (Online Presentation) | Registration Fee (Onsite) |
| Author (Student) | 450 USD | 300 USD | N/A |
| Author (Regular) | 500 USD | 350 USD | N/A |
| Presenter Only | 350 USD | 250 USD | 400 USD |
| Listener | 300 USD | 200 USD | 350 USD |
| Extra Charges | | | |
| Extra Paper Registration (Per Extra Paper) | 350 USD | 280 USD | N/A |
| Extra Page | 50 USD Per Page | 50 USD Per Page | N/A |
| City Visit | 60 USD | N/A | 60 USD |
Registration Notes
Student Registration: Student fee is ONLY applicable for students who are FIRST authors. A student claiming a student registration must submit: a scanned copy of the students' ID card or a verification letter of the students' full-time status from the department head of the students' current institution or the students' supervisor. Current school year has to be included and clearly stated in the document. Student registrations are not applicable to postdoctoral fellows.
All registrations include: Conference kits (name badge, bag, certificate, conference program, souvenir), admission to all technical programs (keynote talks, parallel sessions for paper presentations, etc.), 2 times coffee breaks (Aug. 06), and lunch and dinner for the Aug. 06. In a paper with more than one author, all the authors attending the conference must complete their registration individually.
Listeners' Registration
Legal Disclaimer Notice
To ensure that the meeting is carried out smoothly and efficiently in a safe environment, we make the following disclaimers:
First, the participants must wear the conference name tag to enter the conference areas during the entire conference. Individuals not wearing it will not be denied entry. Participants are not allowed to bring their associates or families into the conference areas. If you wish to bring someone, please inform the conference person in charge in advance to obtain a special name tag for whatever event like presentations, breaks or meals.
Second, participants should confirm that they have good physical, mental and psychological preparation to participate in the event. If the participant is under 18 years old, he or she must be accompanied by his or her legal guardian. The conference organizer and associations will not responsible for their safety.
Third, all legal responsibilities and liabilities arising directly or indirectly from participants' activities during the event shall be borne by the participants themselves.
Fourth, the conference area is public, so participants should take care of their belongings at all times. All losses related to personal property will not be the responsibility of the event organizers and associations.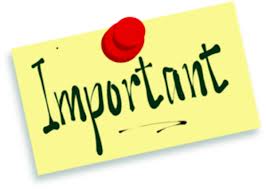 6. Please upload the required documents:1.)final paper; 2.)signed copyright form; 3.)filled registration form; 4.)payment proof to the online system to finish the registration.
Cancellation & Refund Policy
Reservations for refundable fares may be cancelled at any time prior to July 10, 2020 and the customer will receive a full refund except USD30 as handling fee. If the reservation is not cancelled prior to July 10, 2020, 50% of the registration fee can be refunded. Please note there will be no refund after the cofnerence. We understand that things don't always go as planned. Please make sure everything is in place before you register. If you have any query about the refund, please contact the conference secretary. If the conference cannot be held on time due to force majeure such as politics, weather and disasters, the organizer will not bear any compensation and will not refund the registration fee.