Keynote
Speakers


Prof. Jin Wang
Valdosta State University, USA
Jin Wang is a Professor of Operations Research in the Department of Mathematics at Valdosta State University, USA. He received his Ph.D. degree from the School of Industrial Engineering at Purdue University in 1994. His research interests include Operations Research, Stochastic Modeling and Optimization, Supply Chain Management, Monte Carlo Simulation, Computational Finance, Portfolio Management, and Applied Probability and Statistics. Currently, he is working on Big Data and Data Mining fields. He has more than 28 years collegiate teaching experience in the field of quantitative methods and statistics at Purdue University, Florida State University, Auburn University, and Valdosta State University. Dr. Wang has been active in professional research activities. He has authored articles for publication in referred journals and conference proceedings. He has been active in INFORMS, IIE, and the Winter Simulation Conference and invited to give presentations, organize and chair sessions at national meetings. He has participated as a principal investigator in several research projects funded by federal and industrial agencies, including the National Science Foundation, General Motors, and the National Science Foundation of P.R. China. He was invited as a panel member at the National Science Foundation Workshop. Dr. Wang also served as a consultant for financial firms. His analytical Monte Carlo method using a multivariate mixture of normal distributions to simulate market data has made a great impact in education and the finance industry. This algorithm was selected as a graduate-level research project topic for many schools, such as, Columbia University Management Department, Carnegie Mellon University Economics and Finance Department, Tilburg University in Holland, Technische Universitaet Munich in Germany, Imperial College in London. This method was also implemented in many financial companies, such as, Zurcher Kantonal Bank, IRQ, Zurich Switzerland, Klosbachstrasse, Zurcher, Switzerland, Norsk Regnesentral in Norway, Cutler Group, L.P., Altis Partners (Jersey) Limited, Windham Capital Management, LLC.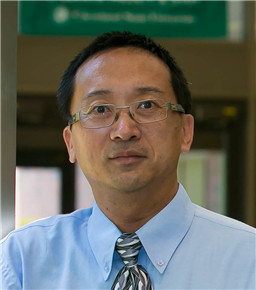 Prof. Wenbing Zhao
Cleveland State University, USA
Wenbing Zhao received his Ph.D. in Electrical and Computer Engineering at University of California, Santa Barbara, in 2002. Dr. Zhao has a Bachelor of Science degree in Physics in 1990, and a Master of Science degree in Physics in 1993, both at Peking University, Beijing, China. Dr. Zhao also received a Master of Science degree in Electrical and Computer Engineering in 1998 at University of California, Santa Barbara. Dr. Zhao joined Cleveland State University (CSU) faculty in 2004 and is currently a Professor in the Department of Electrical Engineering and Computer Science (EECS) at CSU. He is currently serving as the director of the Master of Science in Electrical Engineering, and the Chair of the Graduate Program Committee in the Department of EECS, and a member of the faculty senate at CSU. Dr. Zhao has authored a research monograph titled: "Building Dependable Distributed Systems" published by Scrivener Publishing, an imprint of John Wiley and Sons. Furthermore, Dr. Zhao published over 120 peer-reviewed papers in the area of fault tolerant and dependable systems (three of them won the best paper award), computer vision and motion analysis, physics, and education. Dr. Zhao's research is supported in part by the US National Science Foundation, the US Department of Transportation, Ohio State Bureau of Workers' Compensation, and by Cleveland State University. Dr. Zhao is currently serving on the organizing committee and the technical program committee for numerous international conferences, and is a member of editorial board for PeerJ Computer Science, International Journal of Parallel Emergent and Distributed Systems, International Journal of Distributed Systems and Technologies, International Journal of Performability Engineering, International Journal of Web Science, and several international journals of the International Academy, Research, and Industry Association. Dr. Zhao is a senior member of IEEE. Dr. Zhao is also a senior member of International Economics Development and Research Center (IEDRC).


Chen-Huei Chou received the B.S. in Information and Computer Engineering from Chung Yuan Christian University, Taiwan, the M.S. in Computer Science and Information Engineering from National Cheng Kung University, Taiwan, the M.B.A. from the University of Illinois at Chicago, Chicago, Illinois, USA, and the Ph.D. in Management Information Systems from the University of Wisconsin-Milwaukee, Wisconsin, USA. He is an Associate Professor of Information Management and Decision Sciences in the School of Business at the College of Charleston, SC, U.S.A. His research has been published in MIS journals and major conference proceedings, including MIS Quarterly, Journal of Association for Information Systems, Decision Support Systems, IEEE Transactions on Systems, Man, and Cybernetics, Computers in Human Behavior, Internet Research, and Journal of Information Systems and e-Business Management. His areas of interests include web design issues in disaster management, ontology development, Internet abuse in the workplace, text mining, data mining, knowledge management, and behavioral studies related to the use of IT.